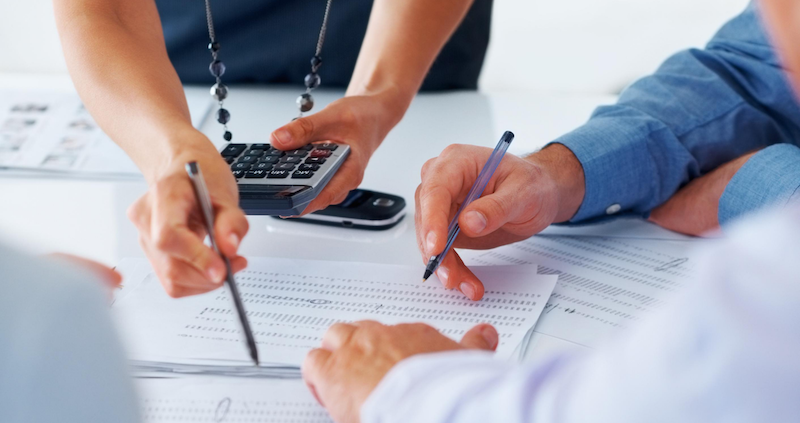 Ten Ways That Recycling Benefits Businesses
Whether your state requires it or not, recycling is something that each of us should consider. However, the decision to recycle should not stop at home. In fact, recycling can be even more beneficial in a commercial setting than it is in a residential setting. Recycling can provide businesses in all industries with countless benefits.
How does recycling benefit businesses? Recycling benefits businesses by reducing their raw material costs, maximizing profitability, and reducing the company's carbon footprint. Additionally, recycling can help create a positive workplace culture, something that attracts top talent. These are just a few of the ways that recycling can benefit a business.
In addition to the benefits mentioned above, recycling can benefit almost every aspect of your business. Keep reading to learn more about how a customized recycling solution works to benefit your company, our economy, and the environment as a whole. 
With each passing year, recycling becomes more of a buzzword. This is for good reason! We are learning more and more about recycling and the many benefits it can have in all areas of life. From financial benefits to environmental benefits, we strongly believe that any type of business can benefit from the implementation of a recycling program.
Here are ten of the ways that recycling can benefit your business:
1. Recycling Reduces the Company's Carbon Footprint
Perhaps most importantly, recycling has an incredible impact on the environment. With so much talk about green initiatives, carbon footprints, and global warming, it is important to take the steps necessary to reduce your contribution to this problem.
By instituting a recycling program for your business, you can greatly reduce your company's carbon footprint. When you recycle materials that can be reused, you reduce your energy costs. Additionally, consumers and manufacturers are more likely to show interest in businesses that have a green initiative and recycling plan in place. Not only are you benefiting the environment but also your bottom line. 
2. Positively Impacts Your Raw Material Costs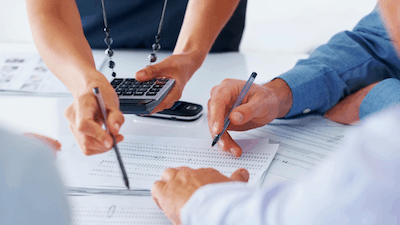 Many recycling companies purchase your used materials to turn into raw materials. In this way, you greatly reduce your raw material cost by selling your scraps post-production. Many companies, including Accel Polymers, offer competitive prices for scrap materials that can be recycled into reusable materials.
No matter the industry you are in, there are likely recycling companies that offer similar services. As a business leader, it is always important to look for innovative ways to reduce your spending and lower raw material costs. Recycling offers a convenient way to accomplish this.
3. Recycling Maximizes a Businesses Profitability
As we mentioned previously, many companies will pay you for your scrap materials. By selling the materials that you would otherwise dispose of, you can drastically increase your business's profitability. 
Additionally, a strong recycling program often attracts greater interest in your business, allowing you to make more money as a result of your green initiative. Simply put, recycling for profit is a great business move. Who wouldn't want to take advantage of that opportunity?
4. Creates a Positive Workplace Culture That Attracts Top Talent
Over the past several years, our society as a whole has become much more conscious of the environment. A strong green initiative creates a positive workplace culture that is concerned with the betterment of their systems and the environment as a whole. In many cases, this positive, progressive workplace culture attracts top talent. By attracting and retaining the most qualified employees, you can accomplish your business goals more effectively and efficiently.
5. Recycling May Provide Opportunities for Business Grants
Both government agencies and private companies value recycling for businesses. In many cases, the existence of a comprehensive recycling program qualifies your business for grants and other incredible opportunities. This benefit should not be overlooked as it can prove to be a great resource for your company, especially if you are just getting started on your business venture.
6. Recycling Supports American Manufacturing & Creates Jobs
As a business owner, you know how important it is to support our local economy and the communities in which you live. By choosing to recycle your scrap materials, you are supporting American manufacturing and recycling, creating thousands of jobs. 
When your waste goes directly into the landfill, you are not only wasting valuable resources but also taking away opportunities from recycling and manufacturing professionals. By implementing a recycling program, you can both benefit your business as well as the businesses of your community.
7. Reduce Waste Costs Through Recycling
No matter the size of your business, waste costs can quickly become quite substantial. Whether you pay for weekly waste removal or rent multiple dumpsters, waste costs easily eat into your budget.
When you implement a St. Louis HIPS Plastic Recycling program, you naturally have less waste that is headed to the landfill. Because of this, you can reduce your waste costs while also saving valuable materials that can be processed and reused by another manufacturer.
8. Recycling Programs Encourage Innovation Within Businesses
The implementation of a recycling program is often the first step on a long road of innovation. Many times, businesses have been operating in the same way for decades. With no clear motivation to change, systems become outdated and inefficient. In many cases, a company begins to revise other areas of their operations once they realize how beneficial recycling is. 
In this way, recycling programs often encourage innovation within other areas of the business. Some of the ways this may be done include revising processes to eliminate energy costs, changing the packaging for products to eliminate waste or other things that save both energy and money. By creating a company culture that understands recycling basics and values innovation, you will ensure that your business is prepared for anything the future brings.
9. Prepare for Future Legislation Regarding Recycling
Although there are not many wide-spread rules and regulations regarding recycling currently, there is good reason to believe that future legislation will implement these measures. As time goes on, we are seeing more and more of the negative effects of excessive waste. 
By implementing a customized recycling program for your business, you are preparing both your employees and your operations for future legislation that mandates business recycling. Stay ahead of the curve by implementing recycling solutions that work for your business! 
10. Recycling Provides Opportunities for Cheaper Materials
In addition to reducing your raw material cost and maximizing your profitability on the back-end, recycling may also benefit your business on the front-end. Many recycling services process and produce recycled materials that can be purchased at a discounted rate. 
By investing in recycled materials to be used in your processes, you are not only reducing the cost of purchase but also creating a closed-loop recycling program. The benefits of this type of recycling solution can not be overstated. 
These are just a few of the ways that a recycling program can benefit your industry or business. Whether you are looking to implement a green initiative, reduce your waste costs, or simply maximize your profitability, recycling is the solution you are looking for. 
What Materials Should a Business Recycle?
The materials that your business recycles greatly depends on the industry in which you work. While some businesses may simply need a recycling program to recycle office supplies and items from the breakroom, other businesses may need an aggressive recycling program designed to handle the needs of their manufacturing department.
It is important to work with a recycling company that can easily handle the unique needs of your business and creates a customized recycling initiative that works for your company.
Finding an Industry Leading Recycling Company
St. Louis HIPS Plastic Recycling is one of the best ways to eliminate and manage the waste that your business creates through your daily operations. Accel Polymers is the industry-leading St. Louis HIPS Plastic Recycling company. We would love to discuss how we can help your business create a closed-loop recycling program that benefits both your business and our environment. Contact our team today for more information on our plastic scrap recycling services! 
Related Questions
What scrap materials do St. Louis HIPS Plastic Recycling companies purchase? While each recycling company purchases different types of materials, most purchase a combination of the following: clean regrind and scrap in chunk, regrind, pellet, baled parts, and roll forms. 
What industries can work with a St. Louis HIPS Plastic Recycling business? Some of the industries that regularly work with HIPS plastics recycling businesses include the automotive, construction, medical, consumer goods, and packaging industries. However, these are not the only industries that benefit from corporate recycling. We firmly believe that every business, regardless of size or structure, should implement a professional recycling program.
Can a regular waste management company handle commercial recycling? Although the company that handles your waste removal likely offers commercial recycling, there are many ways to consider a specialized recycling business. Waste removal companies likely do not offer the benefits of a HIPS plastics recycling business. Additionally, they are not able to effectively recycle the types of scrap materials that large manufacturers often produce.
https://accelpolymers.com/wp-content/uploads/2020/08/Recycling-for-Business-1.png
450
800
matt32mc
https://accelpolymers.com/wp-content/uploads/2020/04/logo-new-modi.png
matt32mc
2020-08-14 14:34:02
2023-09-27 20:04:33
10 Great Benefits of Recycling For Businesses