Why is Accel Polymers the Best Plastic Scrap Recycling Company in Springfield MO?
With over 30 years in the industry, Accel Polymers is proud to say that we are the best in the business when it comes to plastic scrap recycling. With our several years of knowledge and experience, we are confident in our abilities to serve our customers and provide them with the best recycling services possible. As a full service plastics recycler, we understand the importance of being able to provide exceptional recycling services.
This is why we use certified product destruction and other recycling services that will help lower your raw material costs, as well as your company's carbon footprint. Our company's ability to help our customers in these ways allows us to convert your waste stream into clean and renewable feedstock, reducing raw material costs and maximizing your company's profit in doing so.
This is what makes Accel Polymers the best, as we are able to provide our customers with the services they need, saving them money and resources and giving them peace of mind that they have picked the best company for the job in doing so. So, if you are looking for this kind of quality care and want to learn more about how your plastic scrap recycling company can better serve you, contact Accel Polymers today!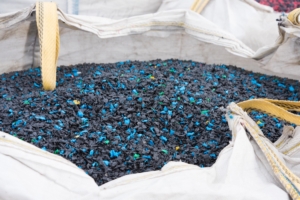 Services we Offer at Accel Polymers
Here at Accel Polymers, we understand the importance of offering a variety of recycling services. As a full service plastic recycler, we have the knowledge to be able to properly handle any of your recycling needs. Doing so helps us give our clients the services they are looking for and keeps us at the top of the industry. The services we offer to allow for this success include:
Pelletizing

Shredding

Grinding

Recycling Your Scrap

Reprocessed and Virgin Resins Production

Plastic Scrap and Regrind Buying
Why Choosing Accel Polymers as Your Plastic Scrap Recycler is the Right Choice
With so many years of experience in the industry, Accel Polymers is confident in saying that we offer the best plastic scrap recycling services in the area. We also pride ourselves in the fact that we specialize in the development of unique recycling processes and the recycling of engineering and commodity grade plastic scrap, displaying our vast and complete knowledge of plastic recycling.
We also pride ourselves on our lasting customer relations as our quality services and knowledge keeps our customers happy with their recycling services, allowing us to continue to help them with their recycling needs for many years to come. Our excellent customer relations coupled with our extensive knowledge in plastic recycling and several years of experience in the industry is what makes Accel Polymers the right choice when it comes to picking a plastic scrap recycling company in Springfield MO.
So, if you are looking for the best of the best when it comes to handing, treating, and recycling your company's plastic waste, you can rest assured that you are getting the best service in the industry when you pick Accel Polymers!