The Best Place to Recycle Plastic Scrap in the Midwest 
Accel Polymers prides itself for being the best in the business when it comes to plastic scrap recycling. As a full service plastic recycling company, we are able to offer our clients a variety of services that will best suit their needs. This allows us to convert waste streams into clean and renewable feedstock, in turn reducing raw material cost and helping your company become more profitable.
Working with Accel Polymers also means that our customers will be able to reduce their carbon footprints with our certified product destruction and other recycling services. Being able to offer such exceptional recycling services is what makes us at Accel Polymers confident that we are the best in the midwest when it comes to plastic scrap recycling.
So, if you are someone looking to recycle your plastic scrap in order to help you, your business, and the environment, then contact Accel Polymers today!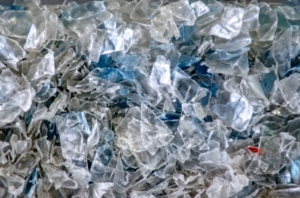 Services offered by Accel Polymers
At Accel Polymers, we understand the importance of being able to offer a variety of services as it helps guarantee that we can better serve our customers, no matter what they may need. With several years in the industry, we are confident in saying that our experience allows us to offer high quality services that will leave you satisfied with your plastic scrap recycling or any other services you may need. These services include:
Pelletizing

Shredding

Grinding

Reprocessed and Virgin Resin Production

Plastic Scrap and Regrind Buying
Why Using Accel Polymers for Your Recycling Needs is the Right Choice
With over 30 years of experience in the plastic scrap recycling industry, you can rest assured that choosing Accel Polymers is an excellent decision for anyone looking to recycle with a full service plastic recycling company. We consider ourselves different from other companies for many reasons, one being that we specialize in the recycling of engineering and commodity grade plastic scrap materials.
This allows us to better understand the industry in which we operate in and become more experienced to better help our customers. This ability to bring exceptional service to our customers is what allows us to build long lasting relationships with our clients, helping them introduce sustainable solutions into their business practices and re-introduce plastic waste streams back into raw materials that can be used in plastic manufacturing. By offering our exceptional services, extensive knowledge, and experience in quality customer care, we continue to claim to be the best plastic recycling company in the area.
When working with Accel Polymers, you can be confident that you will receive the best plastic scrap recycling services in the midwest! So, if you are looking for exceptional services that are a step above the rest, make sure to contact Accel Polymers today!